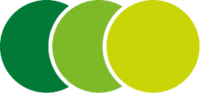 All videos of BaumInvest AG
Within the framework of our projects in Germany and Costa Rica, impressive photographs and moving images are created. We have brought together all the videos here in the BaumInvest cinema and
will continue to expand them. Let yourself be impressed, informed or simply captivated by the images. Unfortunately, we cannot offer you popcorn, but we hope you enjoy it!
Impressions from Costa Rica
This is what it looks like in the forests of BaumInvest AG.
The explanatory film
How the BaumInvest AG model works
Our forestry concept
How do they actually do it?
Biodiversity monitoring
Our cooperation with the Senckenberg Institute Frankfurt
Natural Forest Preservers
Our product with real added value
Uni Freiburg
Our research with the University of Freiburg
Our strategy
The strategy of BaumInvest AG briefly explained
The BaumInvest team
The employees of BaumInvest AG introduce themselves.
The Supervisory Board
The Supervisory Board and its tasks.
Our Fincas
Impressions from the BaumInvest forests.
Verpassen Sie keine News!
Immer Up-to-Date mit dem regelmäßigen BaumInvest-Newsletter! Hier können Sie sich anmelden.
Don't miss any news!
Always up to date with the regular BaumInvest newsletter! You can subscribe here.