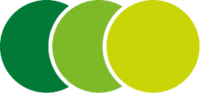 BaumInvest: A long story, a short explanation
Since BaumInvest was established in 2007, we have afforested 1,280ha of land in Costa Rica. One step at a time, we went from being forestry pioneers to specialists of the reforestation of tropical mixed forests.
Within our five locations,
we are currently cultivating 2,000ha of land, a quarter of which serves as nature reserves.
All the while, we created valuable habitats within our forests: Tucans, Tapire, and Spider monkeys are regular visitors to our fincas.
Our History- Every expert was a beginner once.
We started 2007 with the first BaumInvest fund to afforest inactive pastures with local precious wood species in Costa Rica. The concept was so popular that we complied two more funds, in 2009 and 2013 respectively. By this time, BaumInvest had already brought together 2,000 shareholders. The original corporate planning was
significantly different than the one we apply today. The assumption was that we would need to sell the tropical wood and parcels of land after a final clear-clear cut in order to provide a dividend pay-out for our shareholders. Shortly after the start of the project however, it was clear to the shareholders that they wanted BaumInvest to become a long-term sustainable project
instead of a clear-cut.
After the successful reforestation in all three projects, the shareholders in August 2018 decided to merge these funds and the sub-companies. The result was a small, non listed company called BaumInvest AG- a milestone in our journey towards establishing a permanent forest.
BaumInvest-Gründer Leo Pröstler
"Wichtig war mir, ein Projekt zu starten, das Ökologie, Soziales und Wirtschaft zusammenbringt. Mit BaumInvest ist das ideal gelungen. Es war für mich ein Glücksfall, dass ich das zusammen mit meinem Sohn Stefan entwickeln konnte: er in Costa Rica, ich hier in Deutschland – und mit der Unterstützung unserer großartigen Gründungsinvestoren. Wir haben uns unternehmerisch immer wieder neu angepasst. Heute ist BaumInvest beispielhaft für andere."
Our activities are in harmony with our economic, ecological, and social ideals
Reforestationaccording to values
Investing in land that produces valuable wood through near-natural reforestation and sustainable cultivation, which is sold in local and international markets.
We offer high quality Goldstandard CO2 certificates from our forests as well as individualized compensation solutions with our CO2 company forests.
Creating secure, safe, and sustainable jobs in rural Costa Rica. Additionally, people profit from the improvement of the local climate.
Our Philosophy – The forest is the Central Point of our Thoughts and Actions
BaumInvest´s Vision
We want to see our model of "Sustainable Reforestation" become an even bigger and more efficient initiative that involves more people in different regions. Promote your own values by protecting the climate and ensuring a future fit for humans and nature alike.
We provide the opportunity for you to protect the climate and secure the future.
BaumInvest´s Strategy
The continuous growth of native tree species in our cultivated forests is the backbone of our reforestation strategy. In addition to this, the number of Natural forests on our fincas will be expanded. To make a contribution towards reducing worldwide CO2 emissions, BaumInvest is aiming at providing solutions to private people as well as companies.
BaumInvest´s Mission
We are striving towards continuous growth through the purchase, reforestation, and the long-term cultivation of properties as well as the trading of forestry products from sustainable production chains. Cooperating with science and research supports the development of our innovative forestry concept. BaumInvest AG lives up to its reputation of being an expert in sustainable tropical forestry.