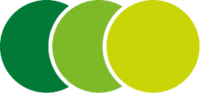 BaumInvest: A long story, a short explanation
Since BaumInvest was established in 2007, we have afforested 1,280ha of land in Costa Rica. One step at a time, we went from being forestry pioneers to specialists of the afforestation of tropical mixed forests.
Within our five locations,
we are currently cultivating 2,000ha of land, a quarter of which serves as nature reserves.
All the while, we created valuable habitats within our forests: Tucans, Tapire, and Spider monkeys are regular visitors to our fincas.
Our History- Every expert was a beginner once.
We started 2007 with the first BaumInvest fund to afforest inactive pastures with local precious wood species in Costa Rica. The concept was so popular that we complied two more funds, in 2009 and 2013 respectively. By this time, BaumInvest had already brought together 2,000 shareholders. The original corporate planning was
significantly different than the one we apply today. The assumption was that we would need to sell the tropical wood and parcels of land after a final clear-clear cut in order to provide a dividend pay-out for our shareholders. Shortly after the start of the project however, it was clear to the shareholders that they wanted BaumInvest to become a long-term sustainable project
instead of a clear-cut.
After the successful afforestation in all three projects, the shareholders in August 2018 decided to merge these funds and the sub-companies. The result was a small, non listed company called BaumInvest AG- a milestone in our journey towards establishing a permanent forest.
BaumInvest founder Leo Pröstler
"It was important to me to start a project that combines ecological, economical and social aspects. With BaumInvest, we achieved this. To me, it was just a lucky accident to create all this together with my son Stefan -him in Costa Rica and me in Germany- and with the support of our amazing founding investors. We had to reinvent and adapt multiple times along the way but today BaumInvest serves as an example for other companies."
Our activities are in harmony with our economic, ecological, and social ideals
Afforestationaccording to values
Investing in land that produces valuable wood through near-natural afforestation and sustainable cultivation, which is sold in local and international markets.
We offer high quality Goldstandard CO2 certificates from our forests as well as individualized compensation solutions with our CO2 company forests.
Creating secure, safe, and sustainable jobs in rural Costa Rica. Additionally, people profit from the improvement of the local climate.