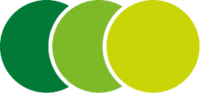 INFORMATION AND DOWNLOADS FOR PRESS REPRESENTATIVES
You need facts and figures about BaumInvest AG? You would like to write a report about us, use our photos from the tropical forest in Costa Rica? We have put together a selection of information, media and data sheets for all your needs. Of course, you can also contact us personally if you have any further questions – we look forward to hearing from you!
The BaumInvest logo in .JPG format
The BaumInvest logo in .PNG format
Toucan in a tropical tree
BaumInvest CEO Antje Virkus lends a hand herself and plants an Almendro seedling
The three-fingered sloth (Bradypus) is a regular visitor in our forests
Degraded former pasture land becomes forest
Aerial view of our reforestations in the middle of monocultures
Tree climber frog in the natural forest of BaumInvest
Aerial view of the newly reforested Finca La Virgen directly adjacent to the Braulio Carillo National Park in Costa Rica
Waterfall in the natural forest of Finca La Virgen
View of our natural forest from above
In our nurseries we grow seedlings directly from seed
Lower course of the natural waterfall at Finca La Virgen
A quarter of the BaumInvest areas are pure natural forest and reserved solely for biodiversity.
Our employee measuring the tree growth
Howler monkeys let their typical roar resound through the BaumInvest forests.
Board Director Antje Virkus putting up the tree sponsor plaque for the first natural forest preservationist to rebuild the natural forest in Costa Rica.
Reforestation with native tree species in Costa Rica
A hawk gets an overview in our natural forest
A future with strong roots
Taking soil samples on one of our new reforestation plots
The BaumInvest Press Review
Die ZEIT, Badische Zeitung, EcoReporter: an overview of all articles about BaumInvest in newspapers, magazines and on online portals. Here you find all the articles.