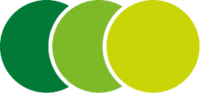 Information and downloads for press representatives
You need facts and figures about BaumInvest AG? You would like to write a report about us, use our photos from the tropical forest in Costa Rica? We have put together a selection of information, media
and data sheets for all your needs. Of course, you can also contact us personally if you have any further questions – we look forward to hearing from you!
Aerial view of the newly reforested Finca La Virgen directly adjacent to the Braulio Carillo National Park in Costa Rica
Don't miss any news!
Always up to date with the regular BaumInvest newsletter! You can subscribe here.