Planted over
1 Million
trees
1.280
hectors of
mixed forest
70
different Amphibian and reptile species resettled
Active in the
region since
2007
166.090
tons of stored CO2 certified by Goldstandard
Active Biodiversity monitoring since
2009
Including
25%
nature reserve
2.051
hectors of naturallycultivated area
17
different
native tree species
Our world revolves around forests.
Here at BaumInvest, the forest changes our world.
Our forests are alive, and they are home to people, plants, and animals.
Our story began in 2007.
We approached Costa Rica as a pioneer to reforest degraded pastures. We used the forestry concept to turn these pastures into mixed forests using native tree species.
Currently, we are cultivating more than 2000ha of forest and we are still growing.
Near natural reforestation and CO2 binding are the markets of tomorrow.
Become part of our story by:
Making a meaningful investment in forest shares
Compensating CO2 effectively with our solutions
Protecting natural forests through our "Natural Forest Conservation (NFC) Program"
Our Strengths – Your Advantages
Impressions from Costa Rica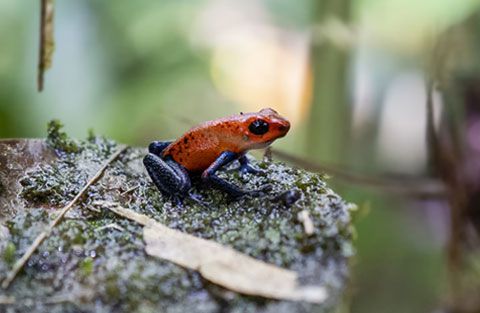 BaumInvest Blog
BaumInvest News from Germany and Costa Rica
Developments in Costa Rica are progressing at a rapid pace – which prompted Antje Virkus to join supervisory board member and forestry expert Martin Homola for his on-site inspection in August.
Naturbasierte Lösungen wie Aufforstung, Wiederaufforstung, Rekultivierung usw. sind die wirksamste Lösung, Kohlenstoff zu binden.
Er ist die größte Raubkatze auf dem amerikanischen Kontinent, wurde von den Mayas als Gottheit angebetet…
Sign up now!
Never miss any news by registering for the BaumInvest Newsletter!