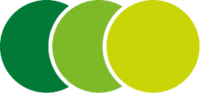 Climate neutrality for companies
Climate neutrality for companies
You have already exhausted all savings options and are looking for a climate protection project that will offset your unavoidable greenhouse gas emissions in the long term and in a certified manner? Would you like to offer your customers climate-neutral products?
With your own Company Carbon Forest, you can offset unavoidable emissions and also contribute to the protection of biodiversity.
Meaningful carbon compensation with real impact
Your forest becomes a long-term carbon sink while simultaneously providing a new habitat for rare species like howler monkeys, macaws, and tapirs. Reforestation is the only natural way to actively remove existing and potential CO2 from the atmosphere. Your forest also creates a positive social impact in the region as it creates long-term jobs and helps to develop infrastructure in rural regions.
A forest according to your values
For the compensation of your carbon emissions, we create individual and tailor-made solutions for your company. We reforest a natural forest with native, tropical mixed tree species for your company. We look for a suitable area for you, develop the reforestation concept, plant, maintain and protect the forest. Have you taken the first step and already know how much carbon you want to compensate for? If so, use the calculator and easily find out how many hectares of carbon forest you would have to plant. With our CO2 calculator below, you will get the desired overview quickly and easily.
Your corporate forest with impact and added value
Rainforests are considered biodiversity hotspots. Rainforests are home to 50% of all plant species, 55% of all freshwater fish species and 77% of all terrestrial vertebrates on our planet. This is truly remarkable considering that rainforests cover only 1.4% of our Earth's surface. Our reforestation area borders existing biodiversity corridors which leads to an expansion of habitable areas for plants and animals alike.
We protect this ecosystem – genuinely.
Tropical tree species grow much quicker than European species, as they grow without dormancy throughout the year. This means that they are actively pulling carbon from the atmosphere all year long. Thanks to the hot tropical climate, this amounts to as much as 11 to 15 tons per hectare and year on our Fincas. Our near-natural forestry system even mitigates the negative consequences of climate change such as long droughts or heavy rainfall, as it creates a cooling effect and helps to restore the natural water cycle. The trees prevent erosion and add nutrients to the soil. In addition, the ever-growing humus layer also stores carbon – counteracting climate change.
Forests are active contributors to climate protection.
With the support of our employees, we transform degraded pasture land into healthy, productive forest landscapes. While the ecosystem is being revived, it becomes the basis for solid incomes within the region. But our mixed forests also significantly improve the quality of life in many other ways – An example of this can be seen with Finca La Virgen in Costa Rica. By occupying this area, BaumInvest protects a valuable local source of water. Additionally, the entire region benefits from an improved climate, due to the cooling effect in hot periods and the mitigates of increasingly hot and long dry seasons.The connections between ecological restoration, economic yields, and social responsibility remains intact.
Involving local people is the best forest protection.
We offer more than just reforestation
We offer more than just reforestation
In addition to reforestation and forest maintenance, we offer you a comprehensive service and communication concept with which you can communicate your sustainable commitment to the outside world. Different service options help you find the right solution for you.
Implementation of the planting concept
Installation of measurement plots
Annual forest inventory
Annual report on tree growth
Land purchase
Project monitoring and reporting
Legal processing
Administration/Customer Exchange
Certification according to recognised standard – Gold Standard
Development of a biodiversity concept
Data collection and annual report
High quality project images (documentation of the development)
Drone Videos
On-site visits
Presentations as well as use of the BaumInvest Brand
Transparency on all levels
You are in the right hands with us. We make it transparent to you where the funds are going.
We don't just sow seeds and leave the trees to themselves, but care for and protect the trees so that they become a stately natural forest.
Our forest rangers guarantee that no trees are illegally cleared or that the returning wildlife falls victim to poachers.
Through external certification of the forests, by recognised standards or a recognised scientific institution, we prove the carbon storage capacity of your forest.
Interested in the Company Carbon Forest?
We will be happy to answer any further questions you may have and make you an initial personal offer. Download our information brochure on the Carbon Company Forest HERE!