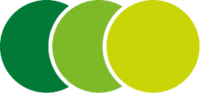 Climate Neutrality for your Company
You have already exhausted all options to reduce your emissions and are now looking for a certified climate protection project that will offset your unavoidable greenhouse gas emissions in the long term?
Our solution:
Your own climate protection project – turnkey and long-term. The Company Carbon Forest is individually planned and tailored to your requirements. With your own Company Carbon Forest, you lay the groundwork to meet the challenges of climate change and successfully achieve your offset targets.
Your Own Company Carbon Forest
…ensures sensible compensation of your unavoidable emissions with your own forest and your own, high-quality (removal) Gold Standard carbon credits.
We realize your own near-natural mixed forest with native tree species to suit your compensation needs.
Your Company Carbon Forest is a Gold Standard-certified project with a term of 40 years.
Your Company Carbon Forest is registered under your own name (VPA) in the Gold Standard Registry, so the generation of your certificates is directly assigned to your project.
We offer to create your own communication package, tailored to your wishes and communication needs.
It can happen that quickly: Drone images of our area in Cano Negro at the beginning of planting and after the first 6 months.
Company Carbon Forest: Locations
Possible locations for your Company Carbon Forest are mainly in the north of Costa Rica.
Possible locations for your Company Carbon Forest are in the Vichada and Meta regions in Colombia.
Advantages for you:
Your own climate protection project individually customized to your needs
Investment in your own project, registered under your name in the Gold Standard Register – "your very own forest"
Counteracting climate impacts by initiating natural climate protection measures and sustainable management
Security of your investment through land use rights and a contract according to German law
Everything from a single source – from A to Z
Certainty about project performance through our on-site presence, transparency and continuous reporting
Image enhancement and competitive advantages through your sustainable commitment
Added Value
Long-term removal and storage of carbon dioxide from the atmosphere
Restoration of natural ecosystems with native tree species
Natural succession through a close-to-nature forestry concept
Increasing biodiversity by creating suitable habitats
Improvement of soil, water, and air quality
Increasing the quality of life by creating jobs and providing further education and training
Company Carbon Forest: Impressions
Interested in your own Company Carbon Forest?
We will be happy to answer any further questions you may have and prepare an initial personal offer.