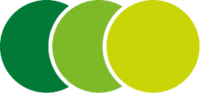 Always up-to-date with BaumInvest AG
Up-to-date with BaumInvest AG
A lot is happening within the framework of our projects in Costa Rica and Germany. To keep you informed about the activities of BaumInvest AG, we keep you up to date with regular newsletters, blogs and on our social media channels.
Here you will find all articles, past newsletters as well as the possibility to sign up for the newsletter and subscribe to our channels. Have fun browsing!
Waldinvestments sind in aller Munde. Egal ob in der Zeitung, in Medienberichten oder in der Werbung – die grüne Geldanlage wird immer präsenter.
Don't miss any news!
Always up to date with the periodical BaumInvest newsletter! You can subscribe here.