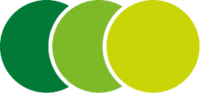 What we do has
tangible effects.
What we do has tangible effects.
Our strategy was clear when BaumInvest AG was founded: successive, appropriate growth – at all levels. It is particularly important for us to prove the added value we generate and to constantly develop further.
Therefore, we have built up cooperations through intensive networking that support us in exactly this – we as experts are surrounded by experts.
BIODIVERSITY MONITORING WITH THE SENCKENBERG INSTITUTE
Diversity monitoring has been conducted on all reforestation and natural forest areas since 2009. By working closely with Senckenberg Institute (Frankfurt) we have been able to compile relevant research data on reptile and amphibian populations. This research has added to our own knowledge about the behaviour of different species during the process of afforesting degraded pasture land into forest area. Within a short time period of just 9 years we were able to increase the number of species from 20 to 90. This is a remarkable success.
THE FORESTRY DEPARTMENT WITHIN UNIVERSITY OF FREIBURG
The close collaboration with forestry scientists within the University of Freiburg has already provided numerous new insights that has helped us make our reforestation project even more sustainable and economically promising. Through this exchange, numerous research projects were brought into fruition. Long-term research projects are mainly funded by the German National Foundation for the Environment (DBU), such as the project on "Development of management systems for tropical mixed reforestations" or the research experiment on forest field cultivation which takes a closer look at the cultivation of crops between trees. There is no question that new discoveries are brought about through the combination of science and practice and the integration of the two comprise the core of our research methods.
INSTITUTO TECHNOLOGICO DE COSTA RICA (TEC) AND UNIVERSIDAD DE COSTA RICA
Within the last few years, numerous students from the fields of Forestry and Geography from both universities have based their final thesis research by collaborating with BaumInvest. The innovative ideas that are brought about through the exchanges between students, their supervising professors and our forestry team allows us to continuously improve the efficiency of our current practices. Every innovation leads us to become more effective in reaching our goals and every data assessment informs these changes.
COLLEGE FOR SUSTAINABLE DEVELOPMENT EBERSWALDE
By now, about ten students of the Bachelor's degree programme International Forest Economy Management have completed a thesis or their internship abroad at the BaumInvest fincas in Costa Rica. The stimulating exchange with the students enlivens the daily work routine with new insights from current research. Through an internship of several months, two of these students created a forest experience and education trail on our Finca La Virgen in Costa Rica: the NFCP trail. This trail leads through both the reforestation and the natural forest and offers an impressive experience of all the functions of the forest ecosystem – and also educates about the complex interrelationships of restoring forest landscapes. Scattered along the NFCP path are the trees of our tree sponsors – the Natural Forest Preservers.
Cooperate with BaumInvest
Would you like to cooperate with BaumInvest AG? Feel free to contact us and share your ideas with us.