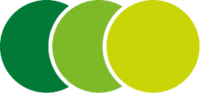 Unleashing synergies: The power of cooperations
Our strategy was clear when BaumInvest AG was founded: successive, appropriate growth – at all levels. 
It is important to us that we continue to develop and generate sustainable added value that can be measured. Thanks to continuous research, we have now become well-known for our innovative reforestation concept.
However, we do not rely solely on our own expertise: Since our founding, we have built up a large network of experts, because it is clear to us:
Together we can achieve even more!
Measuring as part of the biodiversity monitoring with the Senckenberg Institute
Visitors on our NFCP path – created in cooperation with the HNEE
Collection of soil samples at the Finca San Rafael by students of the University of Freiburg
Would you like to cooperate with us?
If you are interested in a cooperation with BaumInvest AG, please feel free to contact us at any time.
Wir freuen uns auf Ihre Ideen und Vorschläge!