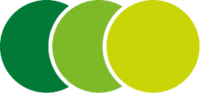 What you should look out for before investing in a forestry project
Surreal returns, utopian conditions, blissful people. Promises like these can be found surrounding many investments in sustainable forestry. The reality, however, often looks different. But how can interested parties find their way through this maze? Our tip: Compare investments. With the right questions in mind, you will be able to see past the promises and find promising investments.
You can find more questions
about forest shares in our FAQs.
The most important aspects
Land: Ownership or lease?
Many suppliers reforest on land that they have only leased until the time of harvest, which is a risky approach. Since the land is not secured, it can be sold by the owner at any time – which puts the reforestation and your investment at risk.
With BaumInvest the land that will be reforested is being purchased. This secures the land on which the forest stands and makes our shareholders co-owners of land. Investing in BaumInvest is not only an investment in high-quality tropical timber, but also an investment in land.
Applicable law
The jurisdiction varies depending on the provider. In case of doubt, it is not German law that applies, but that of the country in which you have invested. If conflicts or problems arise in such cases, it also becomes legally and contractually difficult.
With BaumInvest you invest in a German stock corporation that is subject to German law.
Monoculture or mixed stand?
A mixed stand combines different tree species in a way that helps them support each other in their development. This forestry concept corresponds to the natural growth of a forest. And there's something else that's important: Any forestry provider promoting a mixed forest should actually plant mixed forests in the here and now – and not in some distant future.
At BaumInvest, we use a total of over 40 different planting combinations with 17 different tree species for reforestation. As a result, BaumInvest has long lasting experiences and can select the best planting combination for each site. Our focus is on different mixed forest combinations with native tree species. These forests are permanently managed and bring back a high level of biodiversity.
Increasing biodiversity
Biodiversity – the reintroduction or preservation of as many different species of animals and plants as possible – only succeeds where the conditions are as close to natural conditions as possible: in a permanent mixed forest without clear-cutting. Ideally, this would also include additional protected areas.
At BaumInvest, three factors play a key role in protecting this biodiversity.
Our fincas border national parks, such as the famous Braulio Carrillo Park.
25% of the land area is used for nature conservation exclusively.
Our mixed forests provide a permanent new home for many animals and plants.
Risk management
Generally speaking, the larger a plantation is, the greater the risk. When afforestation is smaller and spread over several properties, the risk is mitigated – this especially holds true with regard to pests, forest fires or storms. In addition, smaller afforestation areas can be better integrated into preexisting local conditions; villages and local social life remain undamaged. Suppliers who rely on very large plantations often invest in monocultures with exotic species that are very vulnerable – as an investor, you should look for diversity and native species that minimize the risk of failure.
At BaumInvest, our properties are spread throughout northern Costa Rica and split into five main locations. All of our fincas are distributed throughout this region, blending in with local conditions. This distribution also provides protection from natural disasters, which makes our focus on native species in mixed stands an important contribution to risk management.
Experience
How long has a certain provider been on the market with its concepts? What expertise do they advertise? And to what extent are science and research involved? If a concept produces a positive impact – ecologically, economically and socially – then it relies on the effective blend of various disciplines. Making an effective and sustainable investment concept takes research, time, and experience.
At BaumInvest, we have been gathering fundamental knowledge and experience with our planting concept for mixed forest stands from native species since 2007 when we first started testing planting concepts. Thanks to several scientific cooperations, our work has been constantly accompanied by the Technical University of Costa Rica, the University of Freiburg and research work by the FuturoVerde Foundation.
Credibility / Trustworthiness
The German Federal Financial Supervisory Authority (BaFin) requires us to present all essential information on our project to be presented in a so-called BaFin brochure. Therefore, be sure to request such a prospectus from your provider of choice.
At BaumInvest, we will gladly provide you with a BaFin-approved prospectus or information sheet in case of capital increases, as we comply with existing regulations.
Locations
There is a long list of countries that are not considered stable and safe. It is important to invest in a politically stable country where legal security and land registry security are guaranteed.
BaumInvest selected Costa Rica in part due to its stellar political reputation. The German Foreign Office views Costa Rica as a democratic presidential republic that has not had a military since 1949. It is described as an anchor of stability, freedom for the press, and the freedom of expressing human rights. Costa Rica was awarded for its environmental policy by the UN As the first country in history. It was further invited to join OECD in 2020.
To the website of the Federal Foreign Office
Participation
The right to vote or influence important business decisions varies depending on the form of participation in your forestry investment. There are various forms of forest stand investments on the market. They can be through a direct company investment or through more indirect investments via funds, ETFs or bonds, service, lease or loan agreements.
With BaumInvest, you are a shareholder of a German "AG" (short for "Aktiengesellschaft" = Shareholder Company). This gives you a right of co-determination via the annual general meeting and through the supervisory board. This board is elected from the shareholders' own ranks, so they also retain control over business conduct in the operational business. In addition, our shareholders can contribute to focus groups regarding their own personal expertises.
Transparency
You should be able to read your environmental investor like an open book.
What he does, how he does it and where he does it should be transparent and verifiable. Is there credible visual material? Am I continuously informed and kept up to date? Do I have the ability to go on site to make up my mind? Your provider should be able to answer all these questions with a clear yes.
At BaumInvest you have the possibility to visit the fincas directly. Information at BaumInvest is consistent, transparent and offers opportunities for investors like you to become more involved. As an investor, you will receive an annual report and you will be invited to attend our general meeting but to ensure that you don't miss out on any BaumInvest news, sign up for our newsletter as well.
Don't miss any news!
Always up to date with the regular BaumInvest newsletter! You can subscribe here.