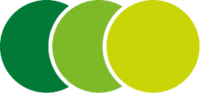 Investing with BaumInvest AG
BaumInvest AG is a small, non-listed stock company, which is based in Freiburg im Breisgau. It is almost completely equity financed, while the majority of the more than 2000 shareholders are private small investors.
BaumInvest AG holds two wholly owned sub-companies in Costa Rica.
One is responsible for assets:
Real estate, infrastructure, machinery. One is responsible for the operational business: Management, sales, administration. In addition, BaumInvest AG in Germany is responsible for forest management, financial and shareholder administration, and the offering of CO2 certificates and other CO2 compensation options.
What does the forest-share incorporate?
The forest-share is a common share of BaumInvest AG, which means you are a co-owner with voting and dividend rights.
Land and forest ownership: With us, you are investing in much more than wood. You are building a living forest and investing in the land itself. Your investment in the forest stand also gives you the rights as a co-owner to (currently) 2051 hectares of land, the machinery of BaumInvest AG, and its wholly owned subsidiaries in Costa Rica.
Tropical quality timber: We produce and distribute tropical high-quality timber. Our mixed forests currently cover 1280 hectares, spread over 5 locations in northern Costa Rica. These stands are expected to grow even further with the upcoming capital increases.
CO2-storage capacity: Our CO2 storage capacity is sold on the voluntary market by means of CO2 certificates which are approved by Goldstandard. This field represents an outstanding future market.
Building your own ingenuity with our expertise: You will develop your own proficiency working with trees from the ground up that can offer many opportunities for innovations, (research) projects, or the development of products around the topics of valuable wood production, CO2 storage, and climate/species protection.
Corporate development: As a shareholder, you are involved in democratic processes concerning business decisions. In order to provide these options and stay in close contact to our base, we have an annual general meeting alongside focus groups.
Impact: An investment in the common good – striking the balance between economy, ecology, and social responsibility.
Profits from wood: Wood is a resource that regrows naturally and increases its own value.
Our end products are quality wood and precious timber, which are sold on the local and international market. Precious timber has been in high demand for years while the supply has been steadily declining. The promising prospect of rising prices of high quality timber makes an investment in tropical forestry particularly attractive.
Permanent forests promise repetitive harvesting potential and a permanent increase in value through selective harvesting and effective replanting.
In our mixed forests, we plant trees of different growing speeds. As soon as a tree species has met our rigorous quality standards, it is harvested which clears out space for a slower growing species and its offspring.
Within this managed permanent forest, the high quality wood is sustainably grown and harvested. In this managed permanent forest, quality wood that is sustainably grown and harvested consistently develops. The development of the yield is indirectly represented by the development of the tree population and its harvest.
Our timber stands grow until they reach an economically optimal harvest volume. Parallel to the first yielding harvests, the next growth cycle begins simultaneously through regrowth and replanting. This a permanent forest system with regular yields.