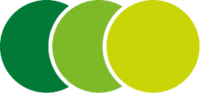 How does trading BaumInvest shares work?
BaumInvest AG does not actively act as an intermediary between potential buyers and sellers of our shares. Our partner for this trading on the so-called secondary market is Umweltfinanz GmbH, a professional, transparent, experienced, and secure trading platform for non-listed securities. The company acts as a trustee, accepting payments from the buyers and, in return, releasing the transfer share ownership.
This eliminates the risks associated with payments and the transfer of property. On its portal umweltaktienhandel.de, Umweltfinanz GmbH maintains a price list for unlisted security papers from the environmental sector. Here you can find supply and demand for unlisted securities and other sustainable ways of investing capital. None of this is happening behind closed doors. Everything is transparent without any additional private profits.
Become a BaumInvest shareholder now!
With Umweltfinanz GmbH you can buy or sell shares of BaumInvest AG safely and easily. Click on the button to go directly to the order book.
Note:
During the subscription rights phase, Umweltfinanz temporarily suspends trading in BaumInvest shares for organisational reasons.