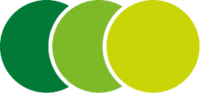 Impact oriented investments in growing values
The forest sharein a nutshell
A convincing and holistic concept:
A continuously growing number of more than 2000 shareholders already share our vision of a naturally growing investment asset: forests.
Investing in land and forestry combines the security of land ownership with the nearly-market independent growth of a natural resource. Furthermore, uur Forest shareholders fulfill an ecological and social responsibility while simultaneously acting ecologically. This is what we call an impact investment.
How does the forest share work?
By holding Forest shares from BaumInvest, you are involved in a non listed German shareholding company – a so-called AG (Aktiengesellschaft). This an established, participatory and stable form of company which offers several benefits including…
Easy and uncomplicated purchase, signing, transfer and sale of shares
Voting rights at the annual meeting in accordance to the number of shares held
Investment with qualification for dividends in accordance to the number of shares held
Participation in  transparent democratic elections from home due to the disclosure
Limited liability for shareholders with no reinvestment necessary
A name based shareholder register to prevent unauthorised majorities
A professional framework for the project  itself,  it's long-term funding, and successive growth ( share trading, capital increases)
Sustainable investment in Costa Rica – This is how BaumInvest works