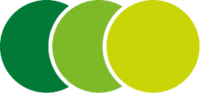 Over the course of many years, we have grown strong roots in Costa Rica. The first finca we attained was San Rafael, but four more other finca's were soon to follow; La Virgen, Lad Delicias, El Porvenir and El Concho. Each of these five sites has their own assigned forester, who nourishes and maintains the woods, together with our other staff involved in the reforestation process. They are the people planning and conducting the harvests and who protect both trees and animals from poachers.
This allows for our forest to spread across more than 2,000 hectares and for our trees to not only grow into sources of wood, but rather essential parts of a healthy ecosystem. These woods give animals space and niches to live in, produce jobs on our fincas and save CO2 at the same time. They really become an essential contribution to our search for natural solutions for the climate crisis and the loss of biodiversity.
San Rafael
When we first bought our first Finca, San Rafael, in 2007, it was in saddening conditions. In the 70s, the previous owner cut down most of the natural forest growing on his property. He did it, so to extend the grazing area for his dairy cattle farm to all 216ha he owned. The overall loser in this process was the environment. We decided to do what we do best – give back live to the land and reforest it. With time, biodiversity returned, as we established Bauminvest's very first mixed forest. And even today, we continue what we started on San Rafael. We actively turn degraded pastures into rich forests.
Fast Facts:
Location: Region "Alujuela"; canton "San Carlos"
Size: 216ha
Subdivision: 2 sites, San Rafael 1 and 2
Reforestation(s): 2007 – 2012
Tree species: Cebo, Almendro, Guapinol, Roble Savana, Pilon, Teak, Mahogany, Acacia, Corteza
La Virgen
On La Virgen "love thy neighbour as thyself" is a lived value – in this case we really love Braulio Carrillo National Park. Back in the 50s, the area surrounding La Virgen was covered in dense primary rainforest. The entire region was, however, heavily scared by clear-cuts, making way for the expansion of agricultural industry. The new sight: grazing cattle instead of graceful canopies. Giving live back tot his degraded pasture was BaumInvest's next goal. In 2010, the new project of afforesting these 760ha was tackled and by now, a majority of the overall property has been reforested. But there is more to this special site than just the proximity to Braulio Carrillo: This finca is located in the heart of the greater "Sarapiqui" region, which is famous for its whitewater and the rafting tours people can experience there. This is where a person can truly experience the jungle. Our forests help protecting and maintaining these regional water sources and water cycles.
Fast Facts:
Location: Region "Heredia"; district "Sarapiqui"
Size: 760ha
Subdivision: 14 smaller adjacent fincas, connecting across the entire region
Reforestation(s): 2009 -2011
Tree species: Botarama, Cebo, Almendro, Guapinol, Corteza, Corteza Amarilla, Roble Savana, Cocobolo, Caobill, Pilon, Teak, Cedro Maria
Las Delicias
Las Delicias is our most northern site. It is located in a coastal region, adjacent to Aguas Claras, a district known for its high number of rivers. Before BaumInvest acquired this property in 2010, these 249ha of valuable land were exclusively used for cattle farming and highly draining crop cultivations. Rice, legumes, citrus fruits, and palm hearts slowly degraded the soil. After years of misuse, we started afforesting this dormant land with native tree species, like the Cebo and Guapinol. Thanks to a slowly recovering nutrient cycle, this poor soil has regained a big portion of its former richness and quality.
Fast Facts:
Location: Region "Alujuela"; canton "Upala"
Size: 247ha
Subdivision: One unit
Reforestation(s): 2011 -2012
Tree species: Cebo, Cedro Maria, Guapinol, Teak, Almendro, Roble Coral, Caobilla, Cocobolo, Laurel, Pilón, Caoba, Manú
El Porvenir
For our reforestation on El Porvenir, we heavily focus on three special tree species – namely: Botarrama, Guapinol and Laurel. El Porvenir, with its overall size of 363ha, is located near Upala in Costa Rica's North-west. Upala is a canton known for both its volcanoes and lagoons. When we bought this property in 2013, only a few leftover trees still told the sad story of this former rainforest. For many years, the premise was drained by commercial citrus tree plantations and highly dissipating dairy farming. When BaumInvest bought this land, it was exactly what you would expect: degraded and desiccated. It was obvious, what we had to do. Start a new story and grow a near-natural forest to remind those old trees of their glory days.
Fast Facts:
Location: Region "Alujuela"; canton "Upala"
Size: 363ha
Subdivision: Finca Tajo, Finca Pina, Finca Montoya, Finca Chicho, Finca Chapulina, Finca Chandillo, Finca Canal
Reforestation(s): 2013
Tree species: Botarrama, Guapinol, Almendro, Teak, Cebo, Pilón, Caoba, Cedro Amargo, Laurel
El Concho
Our newest location, El Concho, has endured slowly sapping monocultural use for many years. Before we acquired this 500ha property in close proximity to San Rafael in 2015, the owner refused planting any tree species other than highly profitable ones – such as teak and acacia. Tree by tree, we are now aiding this crippled ecosystem to recover its former glory. It will be bursting with energy soon again, constituting a home to countless animals and plants. Surrounded by pineapple plantations and sugar cane fields, we reestablish natural diversity with our near-natural reforestation concept.
Fast Facts:
Location: Region "Alujuela"; canton "San Carlos"
Size: 500ha
Subdivision: Concho 1 and Concho 2
Reforestation(s): 2015 – 2017
Tree species: Botarrama, Cebo, Almendro, Guapinol, Corteza, Corteza Amarilla, Roble Sabana, Cocobolo, Caobilla, Pilon, Teak, Cedro Amargo
Video – The BaumInvest Fincas