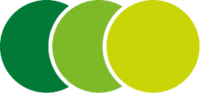 Gold for BaumInvest: Our CO2 certification
CO2 Certificates
CO2 certificates are used to compensate for CO2 emissions of any kind. In the regulated market, companies have to buy one CO2 certificate per ton of CO2 they produce. In the voluntary market, however, private people are also able to buy CO2 certificates to compensate for their private CO2 emissions.
One CO2 certificate corresponds to the saving of one ton of CO2 – physically bound through a climate protection project that has demonstrably saved or reduced this amount of CO2. The Kyoto Agreement has made this possible – through the purchase and retirement of such a certificate, you can offset one ton of CO2 that is emitted at any place on the planet.
CO2 certificates from BaumInvest
The BaumInvest reforestations are one of the first reforestation projects to be certified by the high criterion set by Goldstandard.
This confirms the CO2 storage capacity of our permanently managed forest – and thus the climate impact of BaumInvest.
We began certifying our reforestations of 824 hectares back in 2013. As of 2020, Goldstandard has certified our forests with a total CO2 storage of 175,000 metric tons.
However, the actual CO2 storage is significantly higher, as only a fraction of our land is currently certified.
What is the Goldstandard?
Goldstandard was founded in 2003 by the WWF and has since been recognized as the most important certification system for projects aiming at reducing CO2 in the atmosphere by more than 80 NGOs. Globally, Goldstandard certification sets the highest standards for positive impacts of climate related and other projects.
Offset with BaumInvest certificates:
Are you interested in compensating your emissions with our high-quality forest certificates? We would be happy to send you more information and advise you personally.