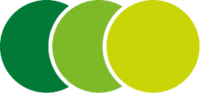 Climate neutrality is the way of and into the future
Climate neutrality for companies
What is your company's reason for offsetting or compensating your CO2 emissions? What does "compensation" mean for your company? Offsetting means saving the same amount of CO2 that your company emits.
Reducing CO2 emissions is of course an important goal, but this alone is not enough to achieve climate targets; the already existing CO2 has to be removed from the atmosphere, as well.
How? Quite simply with FORESTS.
Forests are the most natural means for CO2 storage.
How does a forest store carbon?
Forests are climate protectors. Trees continuously absorb CO2 through photosynthesis, providing a constant carbon sink that actively removes CO2 from the atmosphere and stores it.
Carbon makes up to almost 50% of all wood, so the more the tree grows, the more carbon it stores.
Since trees in tropical climates grow year-round, they store a particularly large amount of CO2 each year – approximately 12 to 15 kilograms per tree.
What can you do?
Do you see offsetting your CO2 emissions as an opportunity for your company to make an important contribution to climate protection?
Are you looking for your individual, unique climate protection project or other ways to support climate protection?
As a trustworthy partner in the implementation of your individual climate protection solution, BaumInvest can offer you two options.
We offer two forest solutions for the compensation of carbon for companies
CO2 certificates:
Straight from the producer: Certificates from existing BaumInvest reforestations in Costa Rica.
Recognized standard: Certified according to the Goldstandard for Land Use and Forests
Improve your image through forest certificates
CO2 Forest:
A secure long-term commitment with a real impact
High visibility: images and stories for you to communicate via social media
Verifiably high quality thanks to Goldstandard certification and scientific evidence
CO2 certificates:
Straight from the producer: Certificates from existing BaumInvest reforestations in Costa Rica.
Recognized standard: Certified according to the Goldstandard for Land Use and Forests
Improve your image through forest certificates
CO2 Forest:
A secure long-term commitment with a real impact
High visibility: images and stories for you to communicate via social media
Verifiably high quality thanks to Goldstandard certification and scientific evidence