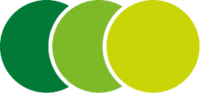 A forest is not just a forest!
By planting forests, we have a real impact on our environment. Each Forest creates a habitat for animals and plants alike while at the same time increasing the quality of life for people within the region by creating job opportunities.
The effects of the Forest
Your forest helps to make the soil fertile again and increase the diversity of the soil microbiome. In addition, it is also an enormous carbon store alongside the trees.
Your forest helps to restore the water balance, which protects the region during dry periods.
Your forest fixes CO2 and stores the carbon. In this way, it actively counteracts climate change. It also contributes to climate adaptation and its consequences by providing regional cooling.
Your forest forms a new ecosystem in which animals can reestablish themselves. A decisive contribution to the preservation of biodiversity.
The reforestation process as well as the continuous cultivation of the degraded land provides stable and sustainable job opportunities to support local economies.
Biodiversity – "king" of the forest
Did you know that the rainforests of Costa Rica are so-called biodiversity hotspots? Rainforests in general are home to 50% of all plant species, 55% of all clear water fish species, and 77% of all vertebrates we have found on our planet. Yet rainforests, which are biodiversity hotspots, make up only 1.4% of the earth's surface.
Our reforestation area borders existing biodiversity corridors which leads to an expansion of habitable areas for plants and animals alike.
The Almendro (Almond) tree is a good example of how our forest provides for its inhabitants. The fruits serve as a valuable food source for several animal species and the branches function as nesting spots for rare birds such as the Ara Ambiguus. We are very proud of the fact that our trees have allowed these rare birds, among others, to return and resettle on our Fincas.
We protect this ecosystem – genuinely
Biodiversity monitoring agrees with us
Ever since we started our first reforestation project, we have closely monitored our impact on the diversity of species on our properties – specifically our natural reserves. Our collaboration with Senckenberg Institute has allowed us to do this effectively.
The results: the number of reptile and amphibian species found on our properties was confirmed to have increased from 20 to 90 within only 9 years.
Our Forest ecosystems promote growth of individual populations and the general genetic diversity present in our Fincas and the surrounding land. On the same land that cattle grazed on, you can now see strolling tapirs, singing toucans and the nearly-invisible pumas.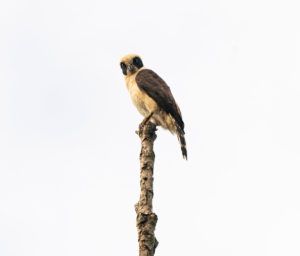 Social value – local acceptance of BaumInvest
Including the local community acts as the best forest protection.
Our forest project acts like a magnet that holds together new markets in the regions surrounding our Fincas. The development of supply chains surrounding the harvest and further processing of timber shows how this magnet can create a promising income to all of those involved. It isn't just income that our forest produces though, they produce observable improvements in the lives of those within these communities.
An example of this can be seen with Finca La Virgen. By occupying this area, BaumInvest protects a valuable local source of water. One of the most significant ways that our forests are continuing to improve the conditions of the surrounding communities can not be measured in money. The cooling effect that our forests have on the immediate area helps to elevate the growing effects of climate change, such as extensive drought periods. Alongside nature, Humans profit from our forests.