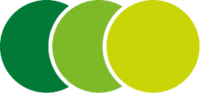 Natural Forest Preservation
Natural forest – preserve and protect
The rainforests of Costa Rica are among the biodiversity hotspots of the world! Because biodiversity is particularly high here – and its protection all the more important!
But forests can do even more: they are soil improvers, rainmakers and CO2 repositories all in one. Forests already store up to two billion tonnes of CO2 per year globally.
Become a Natural Forest Preserver!
Your natural forest at Finca La Virgen
Our Finca La Virgen has now grown to 781 hectares. Now already 195 hectares of it are purely protected area. Your commitment contributes to the expansion of natural forest. The location of our Finca La Virgen is ideal for
this, as it borders directlyon the famous Braulio Carillo National Park. Thus, our nature conservation areas expand the habitat of animals and plants from the national park – with all the positive consequences: Biodiversity corridors
are created here, in which native animal, plant and fungal communities permanently reestablish themselves. By restoring these ecosystems, we promote genetic diversity within and between species.
For only 180 euros, you symbolically purchase a tree in our protected area. You can even visit your tree and walk through the protected area on the Forest Preservation Trail. You might even see one of the tapirs that have reestablished themselves here. We are using the money from this project to acquire and protect other nature reserves in the region. The aim is to expand the area of natural forests further and further and to connect them into biodiversity corridors.
As a natural forest conservator you receive:
a symbolic sponsorship for a tree in our natural forest
a plaque with your name on your tree
a certificate with a picture and the GPS data of your tree
the individual CO2 storage capacity of your tree
the planting of 6 to 8 natural forest trees
the good feeling of setting an example for climate and species protection
the even better feeling of really making a difference
Purchase request by e-mail
You can use the form below to complete the order process with us if you do not use PayPal or another online payment option. We will process the order with you as soon as possible.
Direct purchase with PayPal
You have a PayPal account? The button below will take you directly to the purchase of the NaturwaldErhalter certificate.