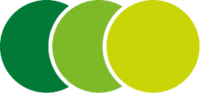 Information for BaumInvest shareholders
Questions on participation
What is a BaumInvest share?
BaumInvest shares are "registered shares with restricted transferability" that are not traded on the stock exchange. Several shares are securitised and combined in so-called global certificates. These global certificates have a number and are kept in a global certificate register.
What do we mean with "locked amount" and "expiration of the lock"?
There is a so called "lock" on shares, which were produced during the conversion of BaumInvest GmbH & Co. KGs into a shareholder company. According to §22 of German UmwStG this means that investors who obtained shares with this feature as part of the conversion must retroactively pay taxes for the year of purchase when selling them. The profit made with the sale of the shares is then considered a profit (according to §16 German EStG) within the year of purchase. In case of BaumInvest, the date of purchase is the foundation of BaumInvest AG on 14.09.2018. The "lock" does, however, expire after 7 years. After those 7 years, the shares are not considered locked anymore – the same holds true after a so called "harmful" transfer of shares (e.G. selling in return for payment on the secondary market). If an "unharmful" transfer takes place, the shares stay locked, however (e.G. inheriting shares or gifting them). If a share loses the feature "locked" for one of the reasons above, it furthermore loses the feature "Company of origin…" (predecessor companies BaumInvest 1, 2, 3), as this feature for traceability is no longer relevant. To answer your questions on share transfers, we advise you to talk to your tax consultant.
Background knowledge on the "lock"
Under German law, conversing any company into a shareholder company (AG) takes the option to sell their shares away from investors. This is based on a shift in tax systems that comes with the conversion. Taxes will no longer be determined individually, but rather in form of a flat rate withholding tax, which generally turns out to be less expensive. The lawmaker chose a 7-year period, in order to prevent companies from abusing this system. Within this time frame, sellers of shares are considered to have sold their shares at the exact date of conversion. The investor must calculate and pay taxes for any profits according to his or her individual tax rate. In reality, the calculation is even more complex than this, so our message for investors is: "If you sell your shares, you will have to pay a considerable amount of taxes for BI 1."
For 5,000 shares: Using a retail price of 8,425 (= compensation offer for 5,000 shares) at an asset value of about 5,000EUR (Caution: this holds true for this amount to BI1 only. See §15b German EStG) the profit of the sale results in 3,425EUR. Using an individual tax rate of 35%, the tax amounts to circa 1,200EUR. After the 7-year lock, the calculation is very different. In case of a sale after the expiration date, merely the difference between 8,425EUR and the actual retail price falls under taxation law. As a result, the investor will generate a profit of 1,200 by simply waiting. In the example used here, the income returns for 5,000EUR within 7 years is at about 3,5% per year.
What is the shareholder register?
Every BaumInvest share held by an investor is administered in the official shareholder registry. The shares that once belonged to the predecessor companies are administered in so called collective certificates, which reflect the investor's name, date of birth, address and the number of shares held. With an added excerpt of this registry, we conform and inform about the number of shares within these collective certificates. To do this, every investor has been assigned a specific and individual BaumInvest-ID, which will not be given away again, even after the respective investor leaves the project.
We need to have this shareholder registry, as BaumInvest refused to store shareholder information in a central securities depository. This would have meant that investors could not operate with their shares on their own – they would have needed to have a portfolio at credit institution as a middleman. At the same time, having a central securities depository administer the shares would have been very costly. Creating and administering the shareholder registry ourselves, we avoid costs and forcing our investors to work with a third party.
At what price can I sell my shares?
You can choose the retail price for your shares yourself, by determining a so called "limit" in your selling order on the secondary market.
Can I sign shares for my underage children or grandchildren?
Yes. In this special case, please enter the child's name and birthdate on the buying certificate. The certificate must be signed by a parent or legal guardian in order to determine the legal representative until the child reaches full legal age.
Can I transfer my shares to another person? (Donation/Retail)
Yes, your shares can be transferred to another person via gifting and selling. In order to do so, both seller/donor and buyer/donee must sign a contract naming the number of transferred shares. After both parties signed the contract, please send it to BaumInvest, so we can conduct the actual transfer within our shareholder register. We will then send you a conformation of the transfer, as well as an excerpt of our shareholder register, showing the number of shares held by the seller/donor and buyer/donee.
Questions about the reforestation in Costa Rica
Are there further reforestation projects planned?
BaumInvest is currently primarily interested in afforesting 500ha of land. Starting with 2020, we are planning to commence with the fourth active planting phase in order to create another 190ha of mixed forests on land plots already owned by BaumInvest. After this, we are planning to obtain another land plot, which will allow for another 310ha of forests. The capital increase is meant to cover costs for this new afforestation, the purchase of a land plot as well as the costs of administering and caring for the growing harvest. Maintaining and foresting our forests is essential to ensure perfect wood quality.  Depending on the kind of tree and the required individual growth time, we must consider timeframes of 12-30 years.
Questions about the Socio-economic value
Can I compensate my CO2 emission by participating in the project?
BaumInvest AG offers certificates of CO2 emission for both businesses and private people. These certificates are of high quality and certified by Gold Standard for Land Use and Forest.
To compensate for your CO2 emission, you have the option of buying these certificates, which are worth 1t of CO2 each. The respective certificate will then be ascribed to you and administered in an officially recognized register (Gold Standard Registry) – here we can also publicly present and advertise supporters, who bought CO2 compensation.