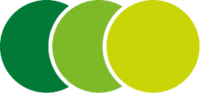 AntjeVirkus
CEO BaumInvest AG
"The concept of BaumInvest just convinced me I can use my competencies and experience exactly where they can be used in a meaningful way – in a continuous investment in bringing nature, economy and social aspects in harmony with each other.That is pioneering work for the good of others."
"BaumInvest has all of the ingredients that make it a picture perfect small company for present and future enterprises. We consider innovative plantation concepts and the conservation of natural forests to be a key element in our search to improve the environment, social justice, and economic competitiveness."
HeikoRock
Finances and Controlling
"As an economist, I am intrigued by the simplicity of BaumInvest's idea: an investment in property and continuous silviculture, which is practical for humanity as a whole. Reforestation and binding CO2 are also promising markets in the future, at least for the next two decades.The forest fair is an investment that our children will profit from."
RodrigoLopez
Finances und Controlling subsidiary
"My main motivation for working at BaumInvest is participating in the intercultural exchange between Costa Rica and Germany while promoting social and economic well-being. This enabled me to refine my professional skills and apply them outside of this organization as well."
SimonMader
Organisation Development
"I am concerned that we have to change the way our economy works in order to stop the destruction of habitats, as well as the loss of biodiversity as a result of climate change. For me, BaumInvest is acting as an exemplary model with aforestry concept that is economically attractive and ecologically effective."
BastianWenz
Graphic & Web Design
"In BaumInvest, I found an employer who shares my values, meets me at eye level and appreciates my input. This mutual respect is seen at all levels from the boardroom to those maintaining our forests. This holds true both in Costa Rica and Freiburg."
Dr. AnnaMohr
Communication and Marketing
"What motivates me the most is being able to view the fruits of our labor at the end of each day: seeing our natural forests grow one tree at a time. Additionally, the everyday work is just filled with life – because of the team work that spans across two continents, and cooperation between different universities who remain in immediate contact with our shareholders."
BarbaraMagdalena
Forest Coordination
"Again and again, it is exciting to play a part within a motivated and qualified team who shares the same vision as me. BaumInvest is a living example of a sustainable economy and I would love to see their concept replicated around the world in similar projects."
PabloAngulo
Forest Coordination subsidiary
"To me, the biggest motivation to be part of the team is seeing how economic and ecological values are applied on our plantations which mirror my own ideas about environmentalism. BaumInvest offers an opportunity for me to help develop initiatives that help fight the effects of climate change and save timber as a valuable resource for generations to come."
RomanaHansen M.A.
Administration
"Sustainability is one of the solutions for the ecological challenges of the future and knowing that I am part of the solution makes me arrive at work with a smile everyday. It is exhilarating to be part of an extraordinary team in which everyone enjoys working together towards the same goal."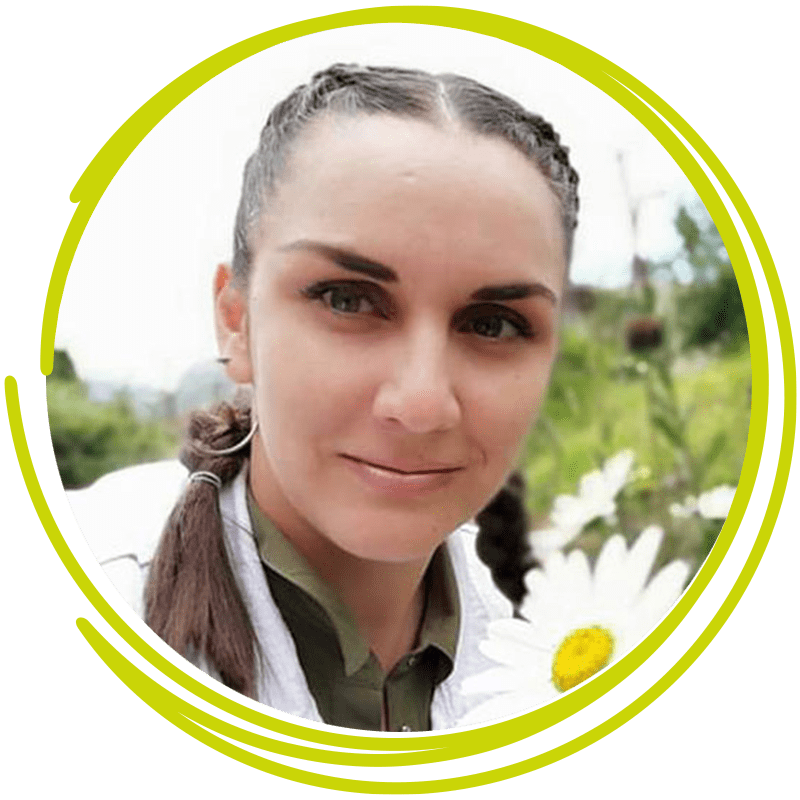 AlejandraRojas
Administration subsidiary
"It is satisfying to be working in a project in which you get to do what you are passionate about. This project allows you to constantly learn new things while simultaneously contributing to creating ecological and social well-being. Ethical values are being taken seriously by our professional and engaged team that values cooperation as well."
ChristianEngel
Freelancer Press & Social Media
When I was a child I thought trees were for hiding and climbing. As an adult, I know that forests are so much more: they are the source of life for all of mankind. This is why we need to protect these forest areas like BaumInvest does with expertise and dedication. Working here has given me the confidence to trust experts such as BaumInvest to protect these forests."
"I like working at BaumInvest – something is always moving here. I'm also glad that I can do my core competences like: Disposing of employees' food, spreading good humour and occasionally barking at annoying postmen – in the office in Freiburg and not in our forests in Costa Rica."
The Supervisory Board of BaumInvest AG
GabrieleRück
Chairwoman of the Board
"As the chairwoman of the BaumInvest board, I can always apply my skills right where they are needed in this future-oriented and sustainable project. I am deeply convinced of the economic and ecological relevance of this AG and excited to shape it. For a promising future, we have to tackle this together."
GudrunWelsch
Vice Chairwoman
"This endeavour is looking for a new path along the values of equality and social responsibility. To me, this is a matter of the heart. In this very long-term oriented investment, we want to find methods that are self sustaining and therefore can be replicated and expanded. Earning money is not an end in itself but just a means to an end.BaumInvest is a commitment and an act of environmental justice."
CarolinSalvamoser
Board Member
"What do we want? Climate justice! When do we want it? Now!' I can still hear these calls for change ringing in my ears from the Friday for Future demonstrations. At BaumInvest, everyone can start the change here and now. This is the kind of project we need if we want the concept of climate justice to be realised."
"To me, BaumInvest acts as an example of a project that can shape the future: It's not inconsiderate economics only looking for short term profits, but a responsible community-oriented long term investment with real values. The reforestation of tropical mixed forests increases biodiversity, binds CO2, and offers economic prospects to the local inhabitants."
JoachimKoschel
Board Member
""Being able to shape a project and help it grow to become a AG symbolises growth in two ways. If idealism and the wish for a sustainable company meet, it is possible to create something truly special. I work here and I will continue to do so with pride."
ErhardSchulz
Board Member
"With my commitment to BaumInvest, I want to encourage even more people to privately invest in the green revolution in order to shape a sustainable future with silviculture."
MartinHomola
Board Member
"Globally speaking, there are only a few financially successful investments in reforestation that follow ecological standards and and support social quality – but they exist and I believe BaumInvest is one of them."
ChristophKramer
Photographer and Film maker
"I'm a BaumInvest shareholder because I was able to see it with my own eyes. A few minutes of being inside the BaumInvest forest was enough to fill me with enthusiasm for the project."
RoswithaClüver
Business economist
"I am a BaumInvest shareholder because I believe it is a safe investment through which I can contribute to creation of jobs and the revitalization of the climate."
FrankBöhm
Machine Maintenance worker
"I'm a BaumInvest shareholder because it is a nice way to put some money aside for when I'm old. I am preparing for the future financially and ecologically. Additionally, I'm helping to provide the people at the same time a chance for a better future."
BaumInvest AG's Structure
BaumInvest consists of two groups, namely BaumInvest AG in Germany and two sub-companies in Costa Rica.
BaumInvest AG and the BaumInvest group is let by the same CEO. BaumInvest AG is divided into 4 groups and one executive office. Each employee works in one of these four areas which are directly under the CEO.
The sub-company ISLA Bosques S.A. is in Costa Rica is the holder of properties and trees whereas BaumInvest S.A. is responsible for operative functions.
The BaumInvest group has a company overarching steering committee which consists of the management team. Members of the management team are the CEO of BaumInvest AG, the CEOs of the stock companies and selected members with expertise in the fields of financing, law, organisation, and process development.