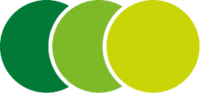 The forest is the central pointof our thoughts and actions.
BaumInvest's Vision
We want to see our model of "Sustainable Reforestation" become an even bigger and more efficient initiative that involves more people in different regions. Promote your own values by protecting the climate and ensuring a future fit for humans and nature alike.
We provide the opportunity for you to protect the climate and secure the future.
BaumInvest's Strategy
The continuous growth of native tree species in our cultivated forests is the backbone of our reforestation strategy. In addition to this, the number of Natural forests on our fincas will be expanded. To make a contribution towards reducing worldwide CO2 emissions, BaumInvest is aiming at providing solutions to private people as well as companies.
BaumInvest's Mission
We are striving towards continuous growth through the purchase, reforestation, and the long-term cultivation of properties as well as the trading of forestry products from sustainable production chains. Cooperating with science and research supports the development of our innovative forestry concept. BaumInvest AG lives up to its reputation of being an expert in sustainable tropical forestry.