Our goals were clear from the beginning. The questions associated with them continue to drive us today: How can an investment in tropical timber be designed in such a way that it is ecologically sustainable, economically profitable and at the same time makes an enormous contribution to the preservation of biodiversity?
Our cooperations provide us with the answers: From the very beginning we have focused on evaluation and accompanying research. We have set up monitoring systems that provide us with continuous data on tree growth or show us how successful our biodiversity measures are. In this way, we have also developed our multi-species reforestation model: With a total of 17 tree species in various combinations, it is comparable to the effect of a natural forest.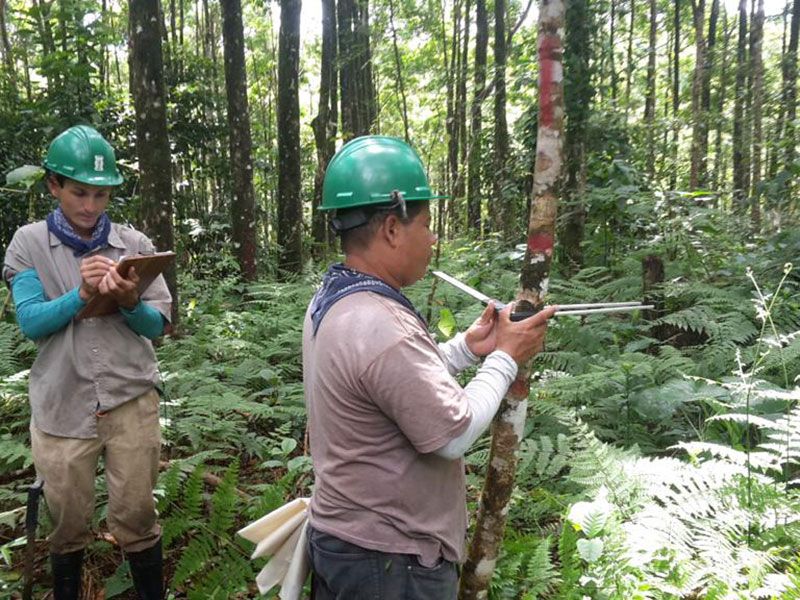 If it were not for this close and fruitful cooperation with science and research, we would probably be just one provider of sustainable forest investments among many. But this is how BaumInvest AG has initiated a paradigm shift in tropical forestry: away from conventional monoculture. Towards a close-to-nature forest management with sense and profit.
Long-standing partners include the Technical University of Costa Rica and the University of Freiburg as well as the independent Senckenberg Institute. The research and partnership-based cooperation is coordinated by the FuturoVerde Foundation, which since its establishment in 2015 has focused on "doing business with responsibility".